Eye Examinations
When we think of having our eyes examined, we think of reading the chart on the wall and being asked "which is better, one or two?" However, there is much more to an eye exam than that. During your eye exam, Dr. George, assesses not only the optics of the eye to provide you with a prescription, but also examines the health of the internal and external structures of the eyes and how well the eyes work together. The eye pressure is measured, and how the eyes respond to light is evaluated.
Our eye exam includes Visual Fields. This checks for glaucoma and peripheral vision. It can be used in the early detection of glaucoma.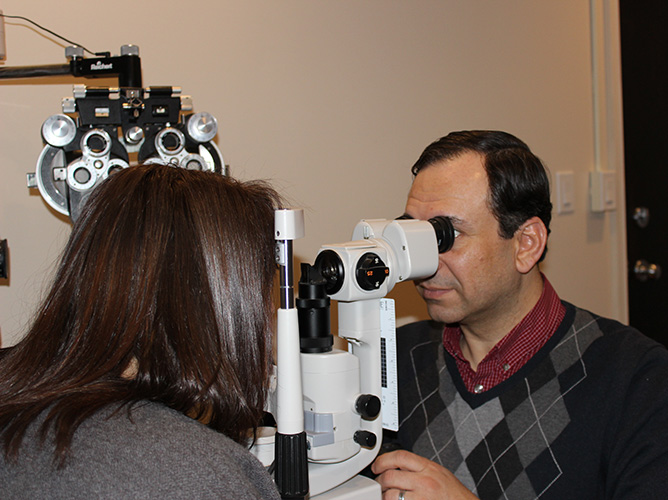 Retinal Photography
Photos of the inside of the eyes may be taken with a specially designed camera, which can allow a better view of some structures of the eyes than traditional examination methods. Also, retinal photography can allow direct comparison from one visit to another so that more subtle changes can be identified.